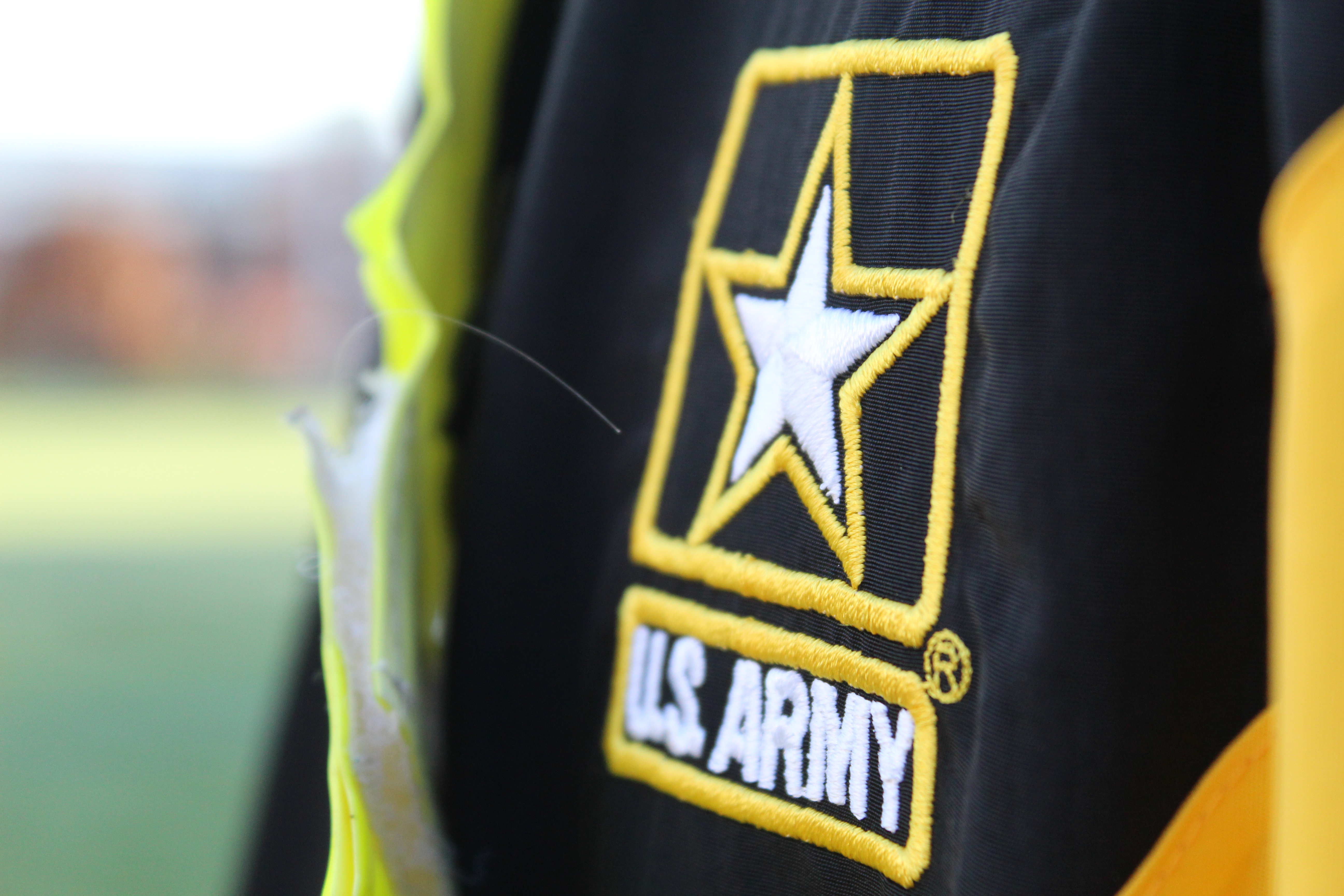 PHOTOS BY DEVON HO

WOMEN PLAY A KEY ROLE PROTECTING THIS COUNTRY. A CNN ARTICLE CITING PENTAGON DATA STATED THERE ARE OVER 200,000 ACTIVE-DUTY WOMEN IN THE ARMED FORCES, ACCOUNTING FOR APPROXIMATELY 14.5 PERCENT OF THE ENTIRE ACTIVE-DUTY POPULATION. THIS DATA INCLUDES ALL FOUR BRANCHES OF THE MILITARY: THE ARMY, MARINES, AIR FORCE AND NAVY. THE DEPARTMENT OF DEFENSE IMPLEMENTED A NEW POLICY IN 2015 ALLOWING WOMEN TO HOLD ANY POSITION IN THE ARMED FORCES. WHILE THIS POLICY GRANTED OFFICIAL "EQUALITY" TO WOMEN, IT HAS FAILED TO ADDRESS THE CONTINUED DISCRIMINATION WOMEN IN THE ARMED FORCES FACE ON A DAY-TO-DAY BASIS. PROMINENT SOURCES OF DISCRIMINATION INCLUDE THE ROOTED BELIEF THAT FEMALES ARE NOT AS PHYSICALLY APT AS THEIR MALE COUNTERPARTS, THAT WOMEN ARE A DISTRACTION TO MEN, AND THE BELIEF THAT WOMEN ARE OVERALL INFERIOR TO MEN. WHILE GOVERNMENT POLICY HAS GREATLY EXPANDED OPPORTUNITIES FOR WOMEN TO SERVE, IT HAS FAILED TO ACKNOWLEDGE OR SOLVE THE MARGINALIZATION WOMEN FACE IN THE ARMED FORCES.

WOMEN IN THE U.S. ARMED FORCES HAVE EXPERIENCED MARGINALIZATION SINCE THE FOUNDING OF THE ARMY IN 1775. ACCORDING TO VISITTHECAPITOL.GOV, IT WAS NOT UNTIL WORLD WAR II THAT THE U.S. CONGRESS ALLOWED FEMALES TO PARTICIPATE IN THE MILITARY. DURING WORLD WAR II, THE WOMEN'S ARMY AUXILIARY CORPS, AN ALL-FEMALE UNIT OF THE ARMY, CONSISTED OF OVER 150,000 MEMBERS. ALTHOUGH THESE WOMEN WERE THE FIRST WOMEN LEGALLY PERMITTED BY CONGRESS TO TAKE PART IN THE WAR, THEY WERE OFTEN PAID LESS THAN MEN AND LOOKED DOWN UPON FOR ABANDONING THEIR "NECESSARY" DUTIES IN THE HOME.

THERE HAS BEEN AN ONGOING DEBATE ON WHETHER OR NOT FEMALES SHOULD BE ABLE TO TAKE PART IN DIRECT COMBAT. ON ONE SIDE, PEOPLE BELIEVE THAT WOMEN ARE OVERALL "UNFIT" FOR COMBAT, WHILE OTHERS BELIEVE THAT WOMEN IN THE ARMED FORCES SHOULD NOT BE DISCRIMINATED UPON ON THE BASIS OF GENDER.
PHOTO PACKAGE



AUDIO PROJECT





V